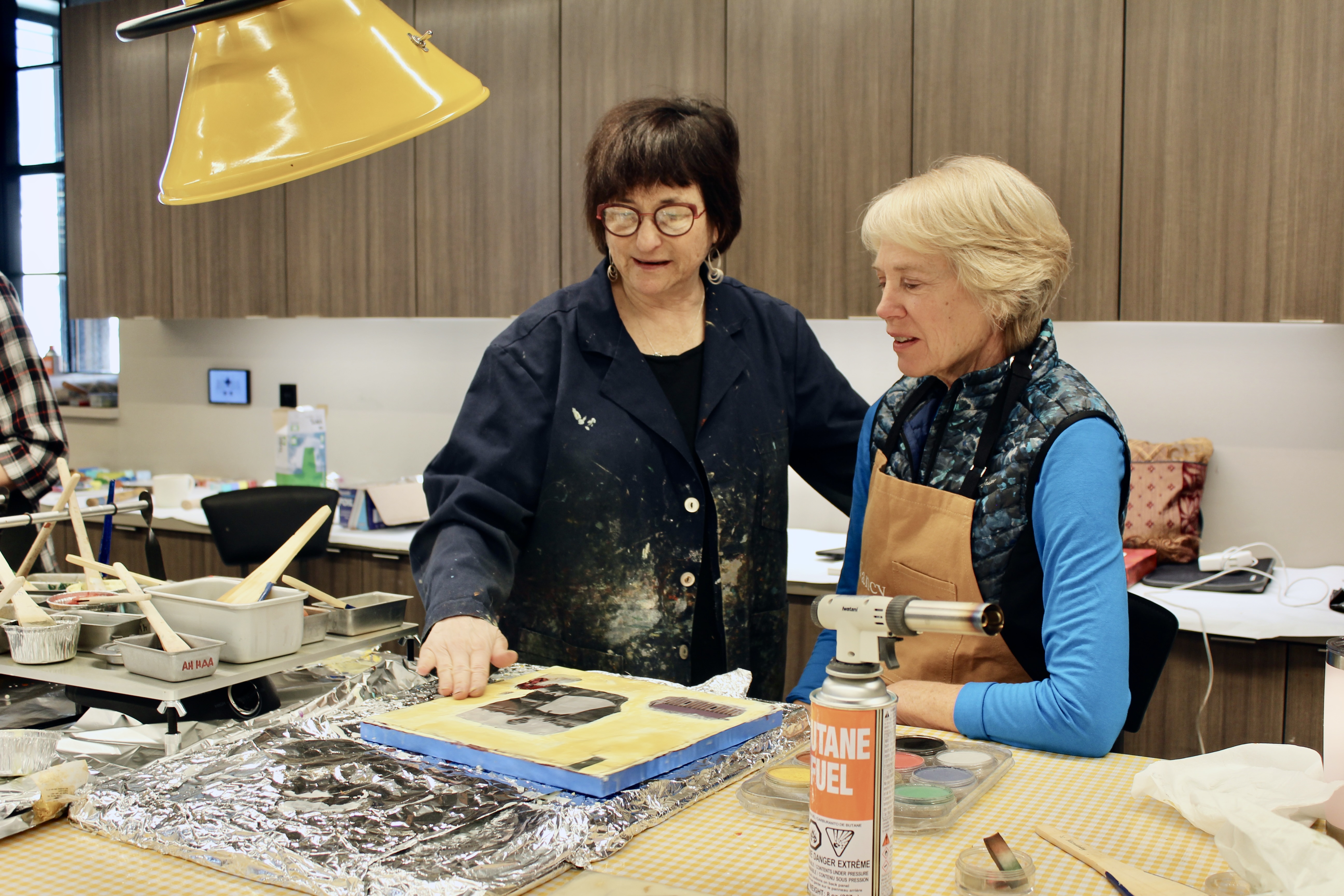 Lisa Pressman
Art Intensive Mentoring offers personal, in-depth responses to artists while they are working on ongoing projects. Artists can engage at their own pace with custom tailored curriculum based on their particular experience and needs. 
"Lisa creates an environment that replicates being with her in person. That is – a place to gather to not only learn amazing techniques but a place where we all feel connected in a time where there is such disconnect. Her teaching style exudes not only passion for her own work but a deep desire to share her vast knowledge with her students. In essence she has the uncanny ability to create contagious effervescence in every class regardless of the setting. I have taken many classes with Lisa and always come away with excited to continue my work and looking forward to her next class. If you want to feel connected to other like minded artist along with an exceptional teacher, I highly recommend studying with Lisa Pressman."
– Paula
Working one-on-one with a mentor gives the artist the opportunity to challenge themselves and push their work to the next level. It's for anyone who wants to learn or refine techniques, concentrate on conceptual development, and get individual feedback. The focus is on the artist's specific interests and can be addressed with an extended program or with individual concerns such as portfolio and website reviews. Sue offers personalized programs designed to help clarify and further your particular goals.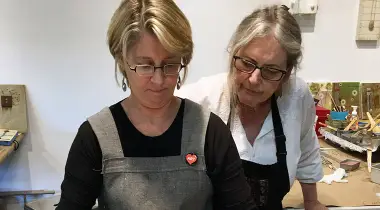 "Working with Sue has been very exciting. My background is in textiles and weaving. I started experimenting with encaustic a number of years ago, and the mixing of the two. Susan has helped guide me on ways to combine the two media. Susan is an insightful teacher who gives me thoughtful and useful feedback. Most importantly, she has helped me to find my own voice. Susan takes the time to prepare for our sessions and is very organized. I have also found our interaction via Zoom to be clear. Susan's mentoring has been an invaluable experience, I highly recommend her as a teacher."
– Martha