Experience 25 drawing prompt activities to spark creativity within your studio practice with Lisa Pressman.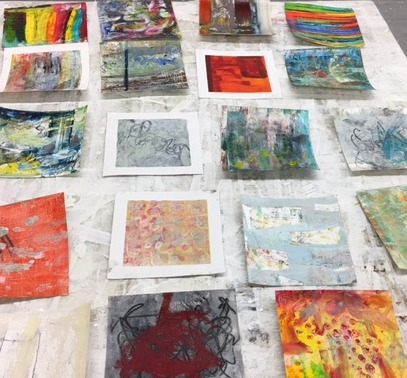 If you're looking for...
a self paced hour with prompts, verbs and exercises to get to the core of personal meaning. The focus is on exploration, intuition and pushing out of your comfort zone. We will be experimenting with charcoal, graphite, water media, ink, pigment sticks, cold wax and other materials on paper. Directives include formal elements such as line, shape, space, color, verbs and conceptual ideas with fast paced timing based in discovery rather than finished products.


Guided studio activities to spark creativity and inspiration for new pieces...
Prompts that push you out of your comfort zone in the studio.
demo of a variety of materials
freedom
... then this course is for you.