No press, no expensive printing plates! Low tech rocks!

Why be limited to gel plates for hand-printed monotypes that all look alike?
Learn how to make monotypes from unusual surfaces. We can print from plexiglass, plaster, wax, wood, and even the tabletop. Use the texture of your plate to enhance your print. Print as large as your paper inexpensively. Use your prints as single prints or use them for layering and collage.
This course will explore alternatives to gelatin plates to use for hand-printing monotypes. This will include demos, practice time, art share, and your suggestions and expertise.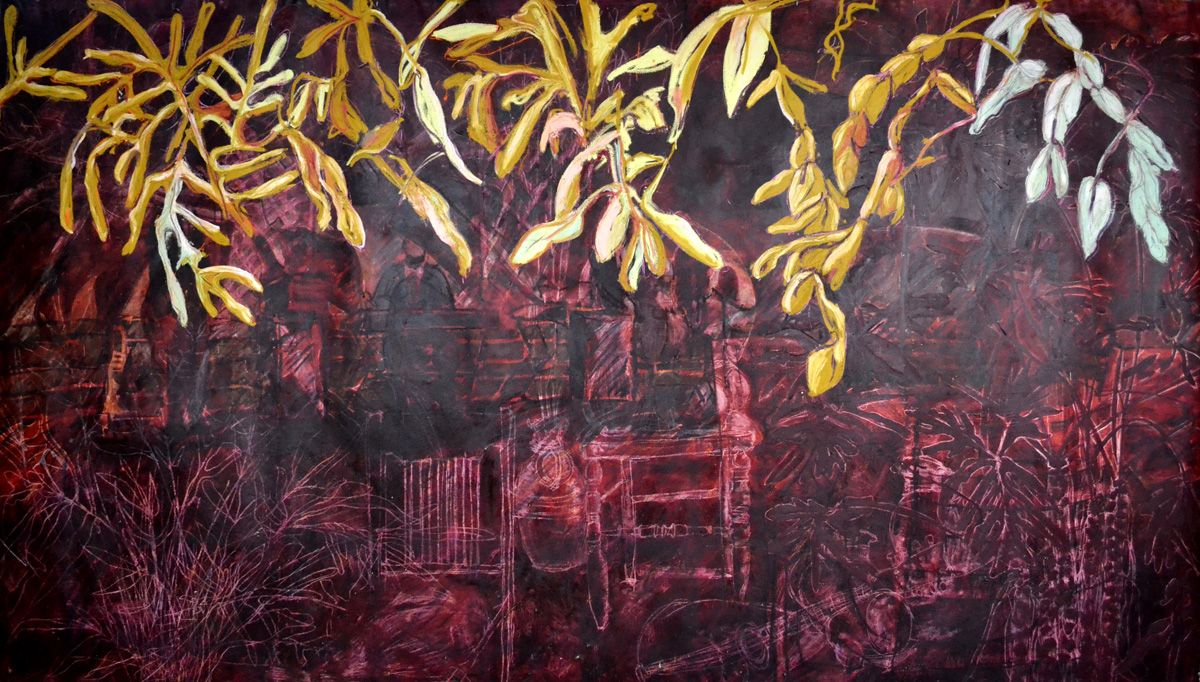 In this class you will:

Gain a larger sense of what is possible in printmaking by hand, without a press.
Expand your vocabulary of surface textures and mark-making that is deeper than cute.
Gain a more powerful expression of who you are.
Open up new avenues of seeing.



"Paints and inks will behave differently on alternative plates. Learn how different plates can create unique effects. Choose a plate that expresses your personal vision."

Features of the course:

Zoom class - Interactive, LIVE online
4 classes, 2 hours each
A small number of students
Preset office hours
Handouts on sourcing materials
Email Q&A which could become a FAQ handout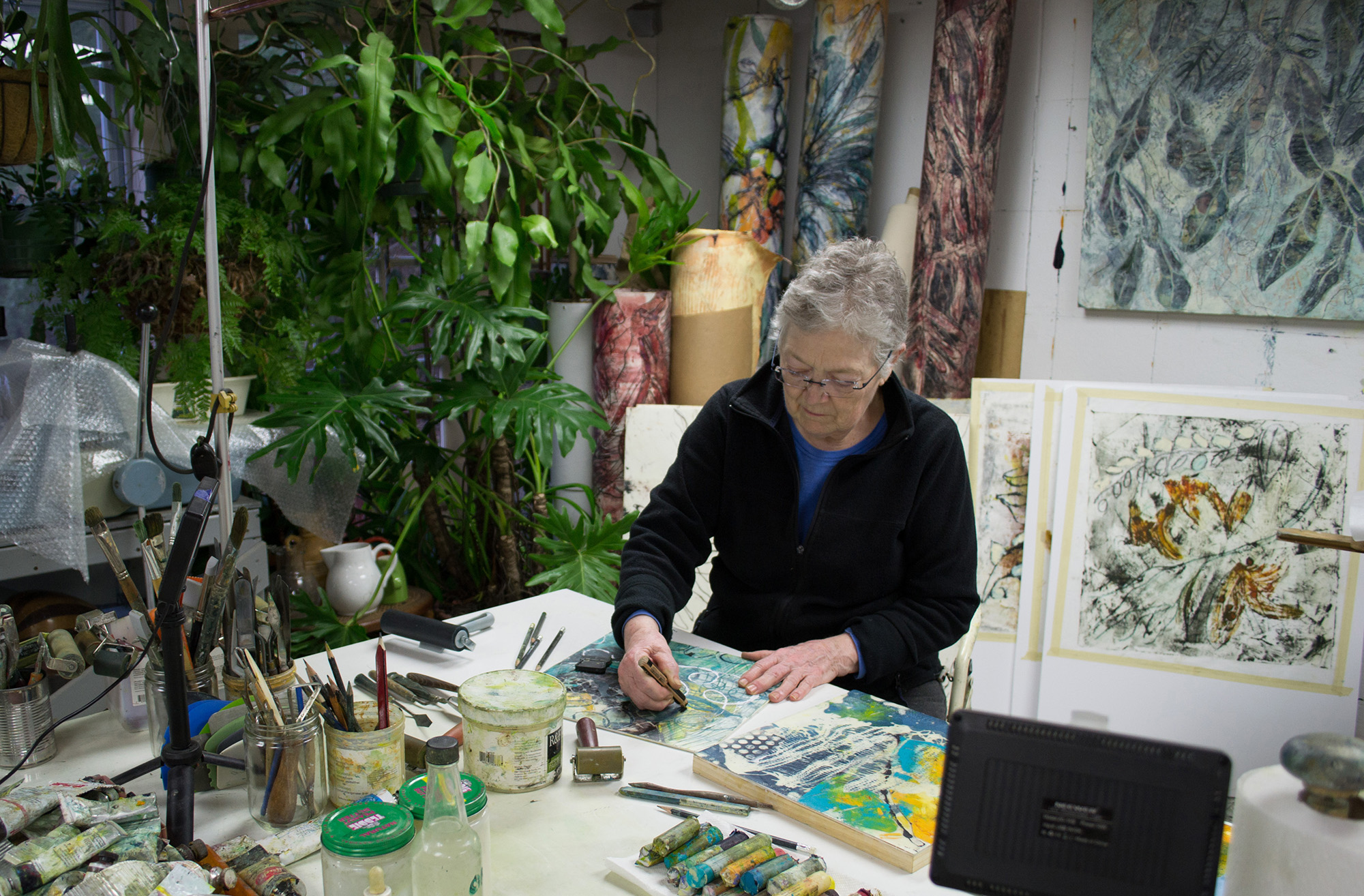 "I find the array of possibilities addicting and can easily lose an afternoon exploring the many ways to make hand-pulled prints. When the prints dry, and I begin to use the prints in encaustic collage, the results can be astonishing." - Debra

FAQs:
Q: Who is this course for?
Artists with some knowledge of monotype and of printing without a press. 
Printmakers who want to expand their vocabulary by printing without a press.
Artists who want to try out new materials, and who are willing to fail to find a new way of working.
This class is not for those who think there is a right and wrong way to make art.
Those who are willing to try something that might not seem to make sense at first glance.
Q: I have more questions. How do I reach you?
Email me at [email protected]


Testimonials:
"What a wonderful way to experience a new medium. Debra supplies all the materials, tools and her guiding expertise to create successful art pieces."
-Sue Millman
"After learning the basics about using cold wax as a medium, my needs change. I then want a teacher who understands what I am aiming for in whatever series I am working on. Feedback needs to focus on that, and Debra offers that as well as any teacher I have ever had. Our discussions are wide-ranging, from form to color to aesthetics and beyond. Each time I am with Deb in her plant- and light-filled large studio (a particular gift to me whose studio is cramped), I actively experience the benefits of her years of teaching cold wax and encaustic, as well as her 30+years of painting. I can bounce ideas off of her, and her feedback is in the form of suggestions. She hovers quietly, waiting until I ask for input or gently suggests something I might consider. All in all, she creates a rich and positive learning experience."
- Donna Hamil Talman
"I had so much fun taking this class! It was a totally new medium for me and Deb made it accessible and fun, and taught us so much about encaustic. The atmosphere was very relaxed and comfortable. I will definitely be taking more classes. Highly recommend!"
-Wendy Ayotte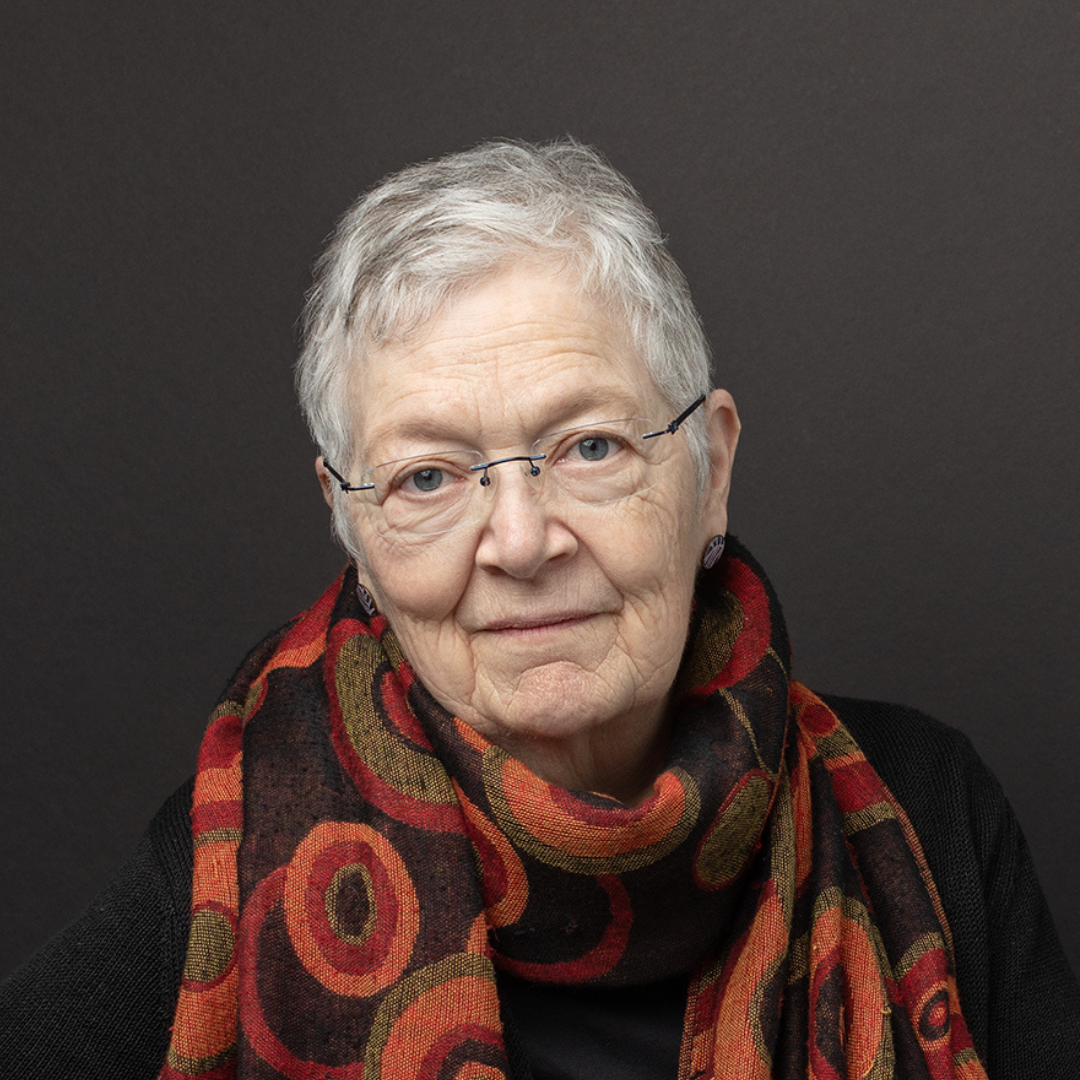 About Debra

Debra Claffey's paintings in oil, encaustic, and mixed media concentrate on plant and foliage forms as expressions of the human dilemma. Her experience in horticulture adds a scientific perspective to her aesthetic appreciation of the natural world. With the plant kingdom as muse, Claffey's work employs direct observation of nature to comment on the critical relationship between humans and plants. 
Claffey's paintings have been exhibited across New England and have won several awards, including the Juror's Award at Anything But Flat at the Truro Center for the Arts at Castle Hill. She holds a BFA in painting from the School of the Museum of Fine Arts in Boston and Tufts University and an Associate's Degree in Horticultural Technology from the University of New Hampshire.

Check your inbox to confirm your subscription